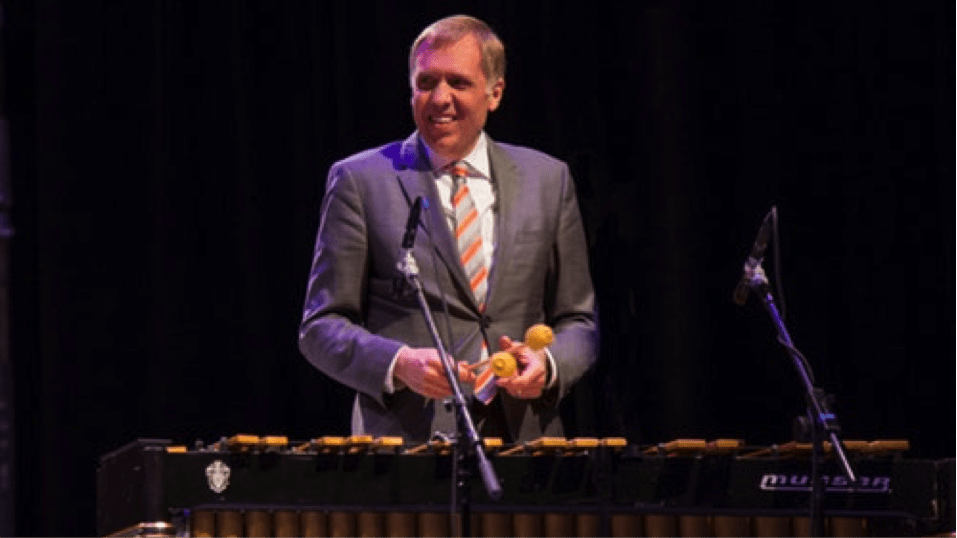 Special Engagement: Chuck Redd
November 2, 2019 @ 7:30 pm
The Nash
110 E Roosevelt St,
Phoenix, AZ 85004
Phoenix, AZ 85004
,
USA
Buy Tickets
About This Event
ALL SEATS RESERVED: $40 VIP, $36 Premium, $31 Preferred, $26 General, $11 Students (25 & under w/ ID, General seating only)
Plus processing costs
Chuck Redd-vibes, Angelo Versace-piano, Tom Wakeling-bass, Dom Moio-drums
Chuck Redd is well known internationally as a performer on both drums and his primary instrument, the vibraphone. Jazz Times has Redd's vibes playing as, "Exquisite!" The Washington Post admired his "melodic sparkle."
Redd's career highlights include an historic concert with the Dizzy Gillespie Quintet in Africa for the Namibian Independence Celebration, a performance at the White House with the Barney Kessel Trio, multiple concerts at Carnegie Hall with the Mel Torme Quintet, The Great Guitars and The Charlie Byrd Trio. and an appearance on The Tonight Show. In 2007, Redd was featured with the prestigious "Milt Jackson Tribute Band." In 2008, he was a featured soloist on the finale concert at The Lionel Hampton International Jazz festival with The Lionel Hampton Big Band and the Clayton/Hamilton Jazz Orchestra. Redd also co-led "The Dream Band" with Jeff Hamilton in a salute to vibes legend Terry Gibbs
Redd has also played with Ken Peplowski, Tommy Flanagan, Bill Mays, Ray Brown, Monty Alexander, Laurindo Almeida, Tal Farlow, Rebecca Kilgore, Scott Hamilton, Mickey Roker, Houston Person, and many more. Redd has appeared on nearly 100 recordings. His 2019 release, "Groove City", features John Di Martino, Jerry Weldon, Nicki Parrott and Lewis Nash. chuckredd.com
For over 40 years, Tom Wakeling has put his bass to work at jazz festivals, concert halls, and jazz clubs throughout North America, Europe, and Asia. Wakeling has performed with many jazz greats, including Arturo Sandoval, Lee Konitz, Mel Torme, Benny Golson, James Moody, Herb Ellis, Mose Allison, Charlie Rouse and Houston Person; and rhythm section greats including Albert "Tootie" Heath, Jeff Hamilton, Mickey Roker, Lewis Nash, Butch Miles, Grady Tate, Mike Clark, Tamir Hendleman, Roger Kellaway and Bill Cunliffe. Jazz Times said, "Wakeling provides the great foundation upon which all else is built…"
Wakeling's "show biz" credits include Della Reese, Red Skelton, Rich Little, Mickey Rooney, the Fifth Dimension, and playing in the orchestras of national touring shows such as "Cats", "A Chorus Line", the Joffrey Ballet, "Grease", and "Damn Yankees" (with Jerry Lewis).